Heavy Duty
Brush Cutter
Attachment
Our Heavy Duty Brush Cutter is made for the person who needs to clear a lot of acreage of undergrowth land and small trees. The brush cutter attachment comes with a 60″ or 72″ mowing deck. It also features a RC100 gearbox, and Parker motor. Comes with a fabricated blade holder and bidirectional blades. A hydraulic flow of 14-20 gpm is required. Will This Fit My Skid Steer?
Unsure of what your skid steer hydraulic specs are? Click to look up your skid steer model and find your specs!
CLICK HERE >
| | |
| --- | --- |
| Product Family | Brush Cutters |
| Product | HDBCNS60-2 |
| Description | Heavy Duty Brush Cutter - 60" (2 Blade) |
| Motor | Parker Motor |
| Case Drain | Not Required |
| Flow Requirement (GPM) | 14 - 20 GPM |
| Gearbox | RC100 |
| Working Width | 60" |
| # of Blades | 2 |
| Cutting Capacity | 4" |
| Deck Thickness | 3/16" deck w/ 3/8" A36 reinforced sides |
| Blades | 5/8" AR400 |
| Notes | Optional 16 - 26 GPM Motor Upgrade Available |
Diagram: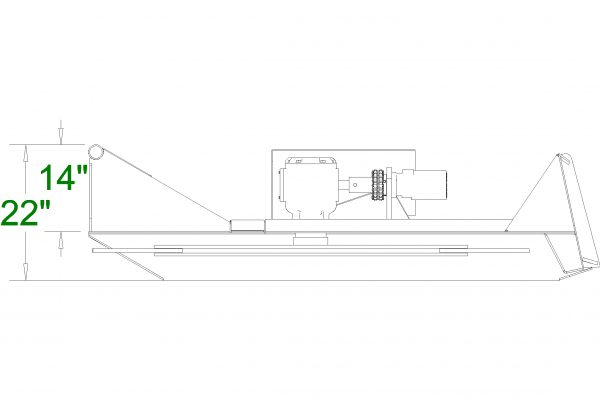 | | |
| --- | --- |
| Product Family | Brush Cutters |
| Product | HDBCNS60-3 |
| Description | Heavy Duty Brush Cutter - 60" (3 Blade) |
| Motor | Parker Motor |
| Case Drain | Not Required |
| Flow Requirement (GPM) | 14 - 20 GPM |
| Gearbox | RC100 |
| Working Width | 60" |
| # of Blades | 3 |
| Cutting Capacity | 4" |
| Deck Thickness | 3/16" deck w/ 3/8" A36 reinforced sides |
| Blades | 5/8" AR400 |
| Notes | Optional 16 - 26 GPM Motor Upgrade Available |
Diagram: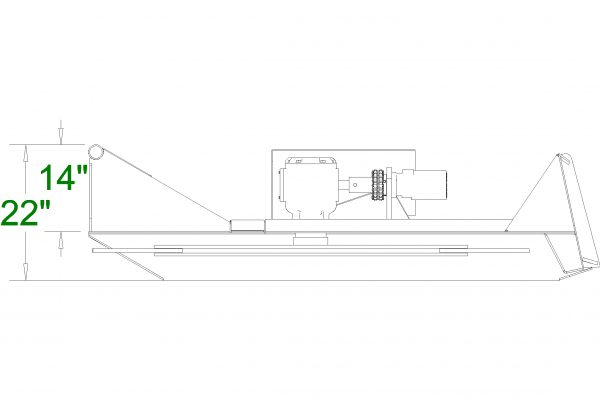 | | |
| --- | --- |
| Product Family | Brush Cutters |
| Product | HDBCNS72-2 |
| Description | Heavy Duty Brush Cutter - 72" (2 Blade) |
| Motor | Parker Motor |
| Case Drain | Not Required |
| Flow Requirement (GPM) | 14 - 20 GPM |
| Gearbox | RC100 |
| Working Width | 72" |
| # of Blades | 2 |
| Cutting Capacity | 4" |
| Deck Thickness | 3/16" deck w/ 3/8" A36 reinforced sides |
| Blades | 5/8" AR400 |
| Notes | Optional 16 - 26 GPM Motor Upgrade Available |
Diagram: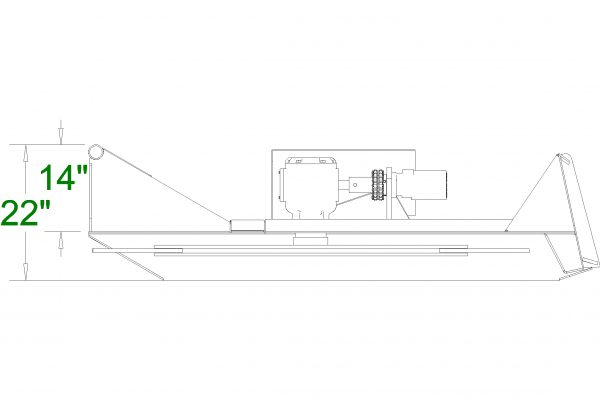 | | |
| --- | --- |
| Product Family | Brush Cutters |
| Product | HDBCNS72-3 |
| Description | Heavy Duty Brush Cutter - 72" (3 Blade) |
| Motor | Parker Motor |
| Case Drain | Not Required |
| Flow Requirement (GPM) | 14 - 20 GPM |
| Gearbox | RC100 |
| Working Width | 72" |
| # of Blades | 3 |
| Cutting Capacity | 4" |
| Deck Thickness | 3/16" deck w/ 3/8" A36 reinforced sides |
| Blades | 5/8" AR400 |
| Notes | Optional 16 - 26 GPM Motor Upgrade Available |
Diagram: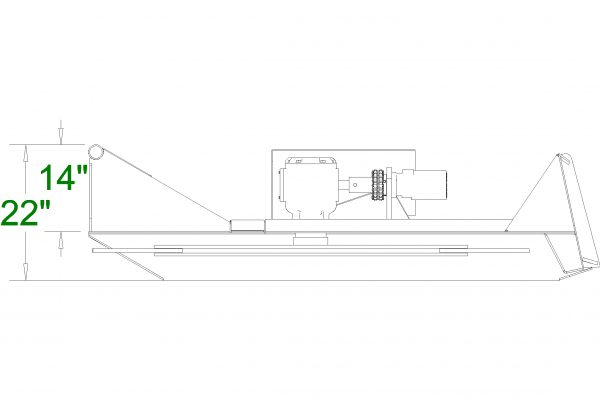 | | |
| --- | --- |
| Product Family | Brush Cutters |
| Product | HDBCNS78-2 |
| Description | Heavy Duty Brush Cutter - 78" (2 Blade) |
| Motor | Parker Motor |
| Case Drain | Not Required |
| Flow Requirement (GPM) | 14 - 20 GPM |
| Gearbox | RC100 |
| Working Width | 78" |
| # of Blades | 2 |
| Cutting Capacity | 4" |
| Deck Thickness | 3/16" deck w/ 3/8" A36 reinforced sides |
| Blades | 5/8" AR400 |
| Notes | Optional 16 - 26 GPM Motor Upgrade Available |
Diagram: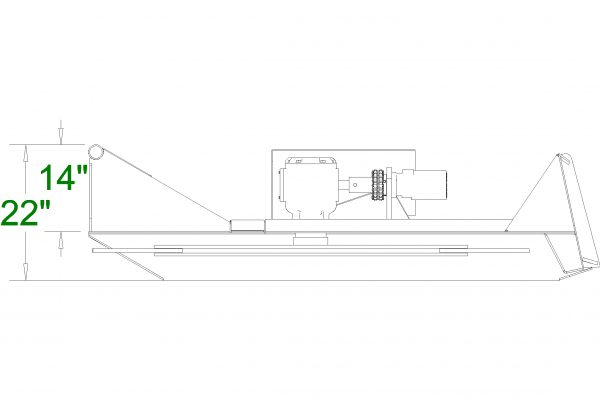 | | |
| --- | --- |
| Product Family | Brush Cutters |
| Product | HDBCNS78-3 |
| Description | Heavy Duty Brush Cutter - 78" (3 Blade) |
| Motor | Parker Motor |
| Case Drain | Not Required |
| Flow Requirement (GPM) | 14 - 20 GPM |
| Gearbox | RC100 |
| Working Width | 78" |
| # of Blades | 3 |
| Cutting Capacity | 4" |
| Deck Thickness | 3/16" deck w/ 3/8" A36 reinforced sides |
| Blades | 5/8" AR400 |
| Notes | Optional 16 - 26 GPM Motor Upgrade Available |
Diagram: