IronCraft
Skid Steer Log Grapple
Attachment
Our Grapple Buckets are very versatile attachments. They're all great choices for anyone who owns a skid steer. Available in a wide range of sizes, they easily pick up logs, rocks, left over building supplies or any other type of debris.
Up to 35 HP on compact tractor.
All of our grapple buckets have 2″ bore by 10″ stroke cylinders, with all hydraulic lines routed inside the tubing to prevent tears. They are also built with top quality steel, oversized points and bushings, with grease fittings at every pivot point. Every unit exceeds the lifting capacity of the skid steer machine it is attached to.
| | |
| --- | --- |
| Product Family | Compact Tractor Grapple Rake |
| Product | CTGR60 |
| Description | COMPACT TRACTOR GRAPPLE RAKE, 60" |
| Cylinder Size | 2" x 6" 4,000 PSI American Made |
| RPM | Recommended for tractors 40 HP or less |
| Working Width | 60" |
| Notes | Unique design makes it easy to roll debris into tight piles |
Diagram: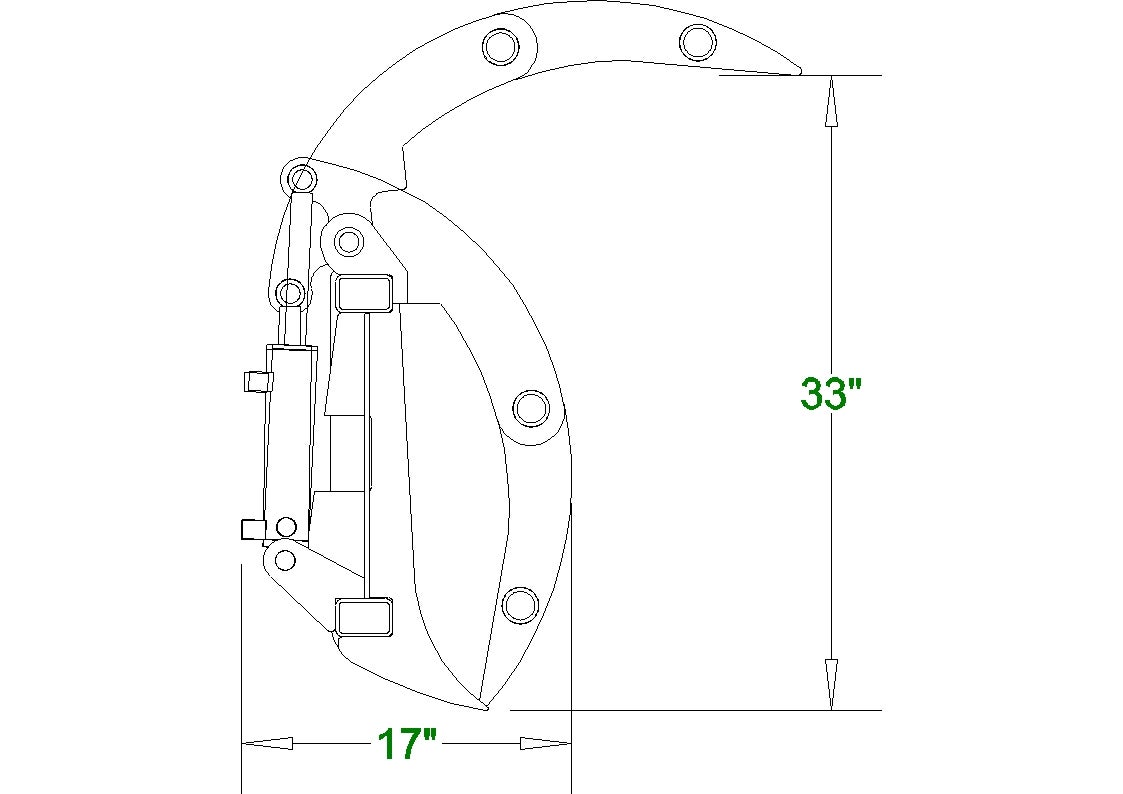 | | |
| --- | --- |
| Product Family | Compact Tractor Grapple Rake |
| Product | CTGR63 |
| Description | COMPACT TRACTOR GRAPPLE RAKE, 63" |
| Cylinder Size | 2" x 6" 4,000 PSI American Made |
| RPM | Recommended for tractors 40 HP or less |
| Working Width | 63" |
| Notes | Unique design makes it easy to roll debris into tight piles |
Diagram: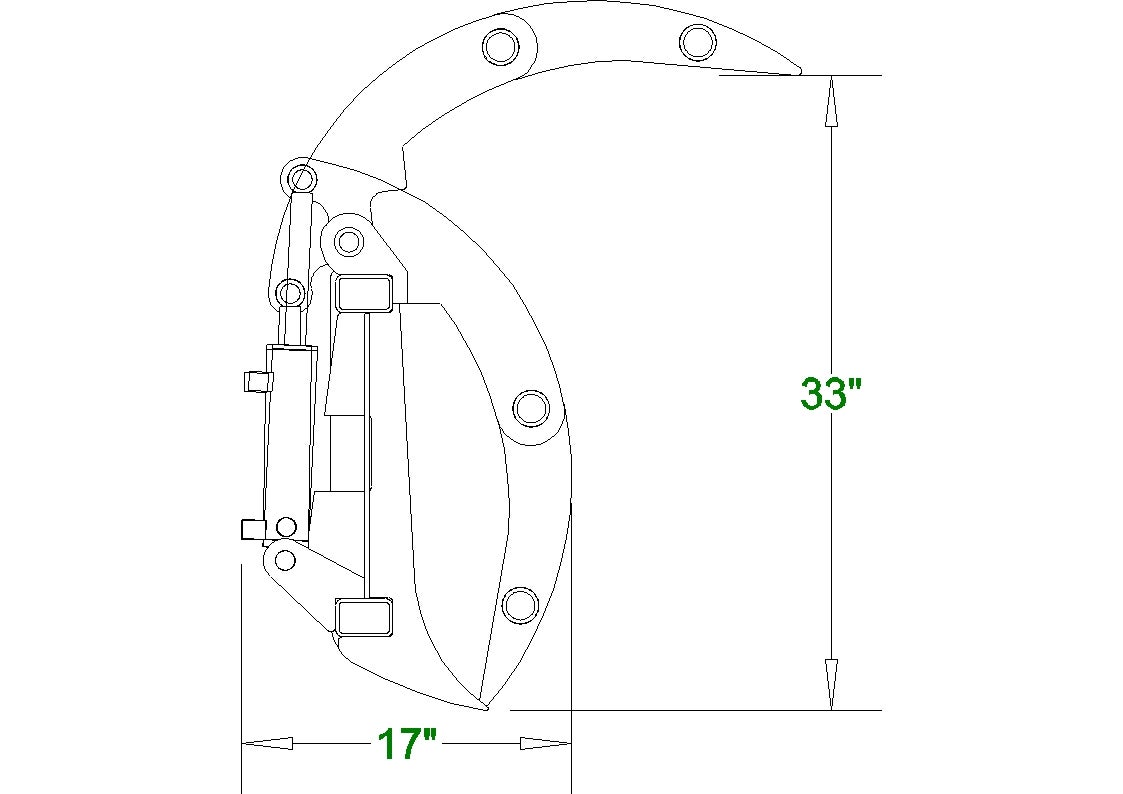 | | |
| --- | --- |
| Product Family | Compact Tractor Grapple Rake |
| Product | CTGR66 |
| Description | COMPACT TRACTOR GRAPPLE RAKE, 66" |
| Cylinder Size | 2" x 6" 4,000 PSI American Made |
| RPM | Recommended for tractors 40 HP or less |
| Working Width | 66" |
| Notes | Unique design makes it easy to roll debris into tight piles |
Diagram: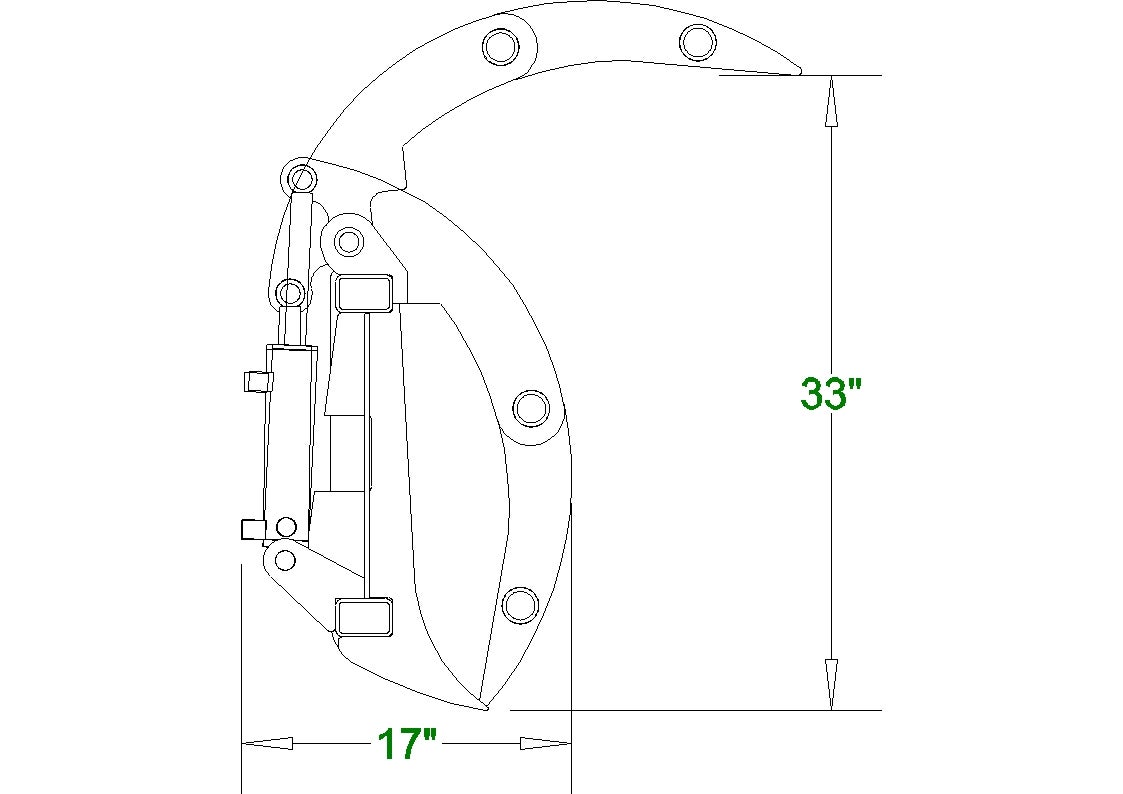 | | |
| --- | --- |
| Product Family | Compact Tractor Grapple Rake |
| Product | CTGR72 |
| Description | COMPACT TRACTOR GRAPPLE RAKE, 72" |
| Cylinder Size | 2" x 6" 4,000 PSI American Made |
| RPM | Recommended for tractors 40 HP or less |
| Working Width | 72" |
| Notes | Unique design makes it easy to roll debris into tight piles |
Diagram: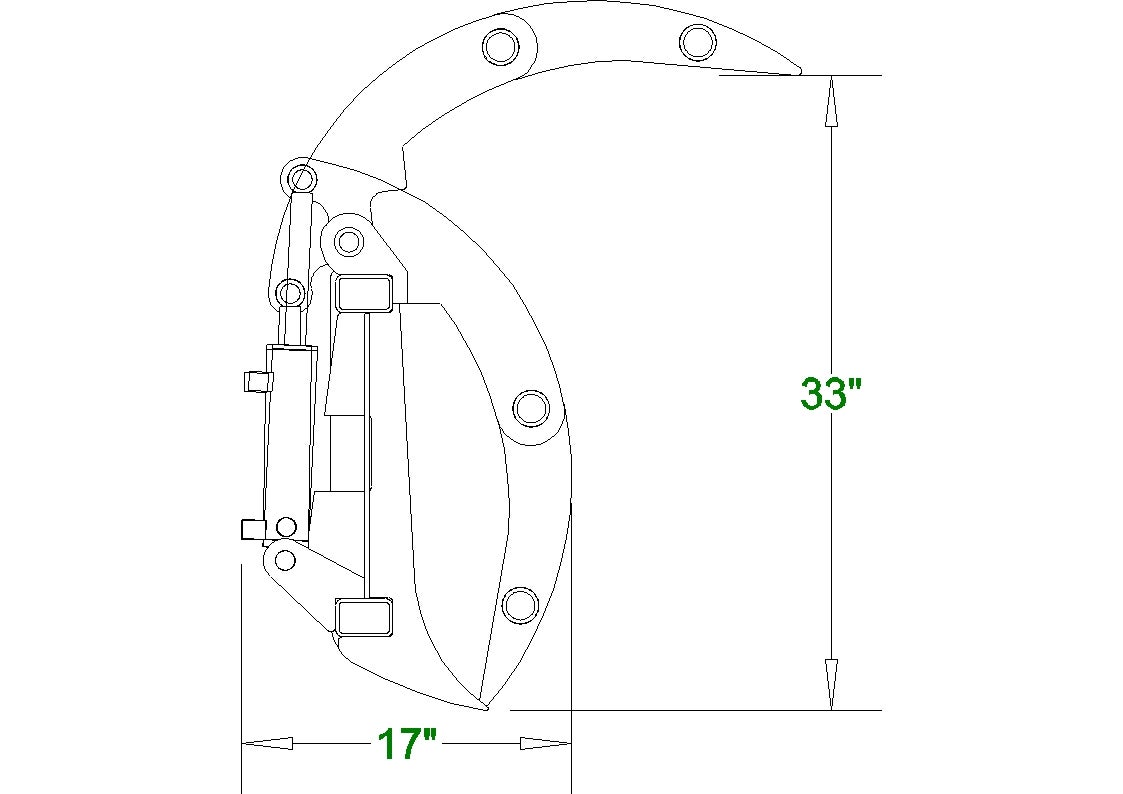 | | |
| --- | --- |
| Product Family | Compact Tractor Grapple Rake |
| Product | CTGRDC60 |
| Description | COMPACT TRACTOR DUAL CYL GRAPPLE RAKE, 60" |
| Cylinder Size | 2" x 6" 4,000 PSI American Made |
| RPM | Recommended for tractors 40 HP or less |
| Working Width | 60" |
| Notes | Unique design makes it easy to roll debris into tight piles |
Diagram: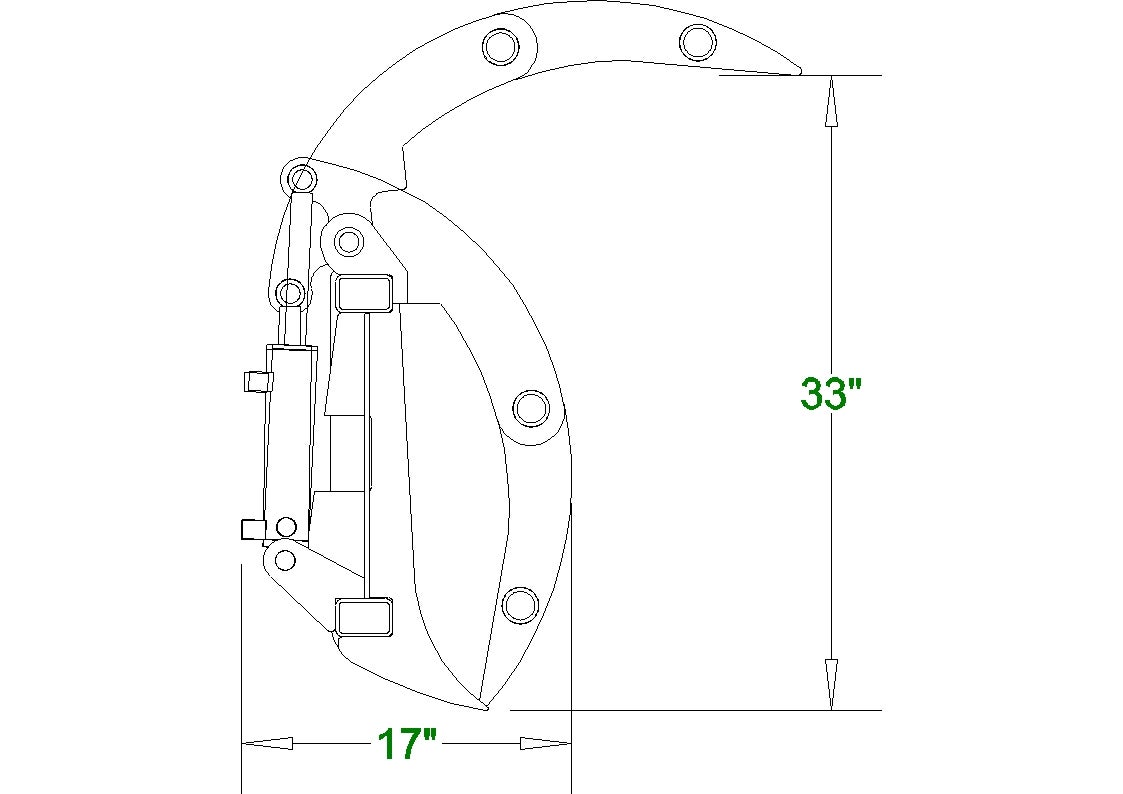 | | |
| --- | --- |
| Product Family | Compact Tractor Grapple Rake |
| Product | CTGRDC66 |
| Description | COMPACT TRACTOR DUAL CYL GRAPPLE RAKE, 66" |
| Cylinder Size | 2" x 6" 4,000 PSI American Made |
| RPM | Recommended for tractors 40 HP or less |
| Working Width | 66" |
| Notes | Unique design makes it easy to roll debris into tight piles |
Diagram: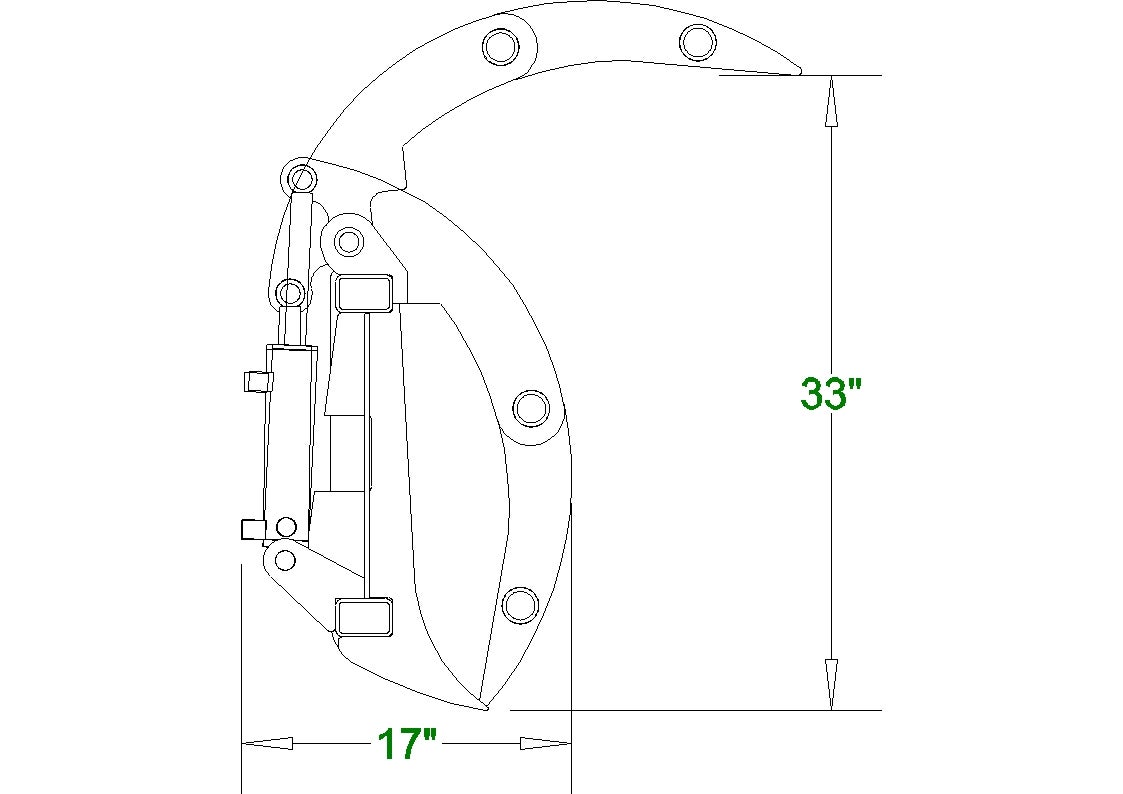 | | |
| --- | --- |
| Product Family | Compact Tractor Grapple Rake |
| Product | CTGRDC72 |
| Description | COMPACT TRACTOR DUAL CYL GRAPPLE RAKE, 72" |
| Cylinder Size | 2" x 6" 4,000 PSI American Made |
| RPM | Recommended for tractors 40 HP or less |
| Working Width | 72" |
| Notes | Unique design makes it easy to roll debris into tight piles |
Diagram: